The paint industry has reached the era of payment to delivery, are you ready?
---
With the development of the economy, some changes have taken place in our coatings market. It used to be based on products and markets, but now it is more about products and services. The market is no longer a single market, the quality of products and high-quality services determine the market.
Paint manufacturers or merchants have given customers a period of arrears, and they will provide customers with guidance on template problems. During this period, customers need to pay to fulfill their commitments.
In addition, since the beginning of this year, the prices of raw materials such as transportation, rent, and wood have continued to rise, and the paint industry has entered an era of meager profits. Most manufacturers and merchants in the market have become cautious, and payment on delivery has become the new normal.
Now everyone is reluctant to do business with arrears of payment. Another important reason is that those arrears often disappear in today's environment. Once the merchant encounters it, it is a loss-making business, or even loses its money. Therefore, this year, delivery on delivery has become the mainstream, and it will become the norm in the paint industry in the future. After all, there are many obvious benefits about delivery on delivery.
1. Payment upon delivery allows customers to carefully consider the variety and quantity of the purchases when purchasing goods, and not to purchase indiscriminately.
2. Cash on delivery allows customers to sell products more attentively. For example: If it rains tonight, we will go to the movie tickets bought for 100 yuan. If the movie tickets are so heavy, we don't want to go, because those who don't pay often don't care.
3. Cash on delivery can make our relationship better, because cash customers must be our most cherished customers, and we will retain you with the greatest discount and after-sales service; many customers who are on credit are actually very good friends. But when you ask for an account, your friends may not be able to do it.
4. At the beginning of the credit account, it has laid the groundwork for offending customers and losing customers in the future. How many cooperative relationships have changed from the initial politeness, understanding, support, and trust to the final collection, delaying, hiding, turning face, and scolding , it's a lawsuit.
So when you start to cooperate, you must dare to ask, don't be afraid that you won't be able to do this business, and you will lose your principles if you lower the bottom line too much.
Follow Us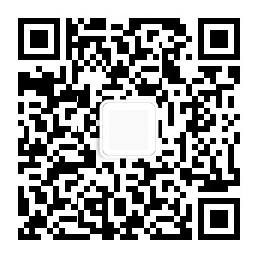 ---